INTRODUCTION
"What Is WP ENGINE About?" is intended to provide sufficient and appropriate information for decision making. WP ENGINE is one of the many hosts that can conveniently assist you to set up a website with relative ease.
WP ENGINE provides an enriching WordPress experience. Whether you need a dedicated enterprise solution or you just need a managed hosting to get started, WP ENGINE has a plan that's right for you.
TABLE OF CONTENTS
===> Global Picture Of WP ENGINE Features
===> Yearly Budget Figures At Renewal
#2. UPDATE OF PRICE PLANS AS AT 03/09/2018
#4. DISADVANTAGES OF WP ENGINE
===> MYTHS ABOUT QUALITY AND PRICE
===> TABLES 1: WP ENGINE VS WEALTHY AFFILIATE-GLOBAL PICTURE.
—————> Table 1.1: WPE vs WA – Comparison Of WordPress Hosting Features
—————> Table 1.2: WPE vs WA- Comparison Of MUST HAVE Features
===> TABLE 2: WP ENGINE VS WEALTHY AFFILIATE-FINANCIAL PICTURE-FIRST MONTH
—————> Table 2.1: WPE vs WA- FIRST MONTH COST DIFFERENCE
===> TABLE 3: WP ENGINE VS WEALTHY AFFILIATE-FINANCIAL PICTURE-MONTHLY RENEWAL
===> TABLES 4: WP ENGINE VS WEALTHY AFFILIATE-YEARLY COST
—————> TABLE 4.1 WPE VS WA-REGULAR YEARLY COST
—————> TABLE 4.2 WPE VS WA-DISCOUNTED YEARLY COST, and
—————> TABLE 4.3 WPE VS WA-BLACK FRIDAY YEARLY COST
===> DO YOU HAVE ANY QUESTIONS ABOUT THE COMPARISON?
V. LET'S TALK ABOUT THIS REVIEW
VI. MORE REVIEWS YOU MIGHT WANT TO CONSIDER
I.

CALCULATED BUDGET FIGURES IF YOU WANT TO CONSIDER HOSTING WITH WP ENGINE

I believe it's logical to start my blog with WP ENGINE's financial expectations if you really want to host here. Many people just stumble on a web hosting site and purchase a product immediately, without actually doing their homework. And what's that homework all about?
They forget to BUDGET.
Remember that not all cost elements are included on the pricing page. There are other add-ons you need to take into account if you really need them. It's your responsibility to reintegrate these features and adjust your budget accordingly.
I've read several reviews online, with users blasting and cursing a particular host, for practicing upselling. Come to think of it. It's not really their fault. You just didn't do the financial math before engaging. It takes a lot of time to do these calculations, but it's definitely worth the effort.
The first part of this article is dedicated to giving you the overall financial picture for this host. YES. I DID THE MATH FOR YOU. All you have to do now is check your wallet to verify whether that amount is available or not. This is because if you find these prices quite convenient, you could continue to read further to exploit the contents of this rich post.
If on the contrary, you find their prices completely out of reach, then there would be no need exploring a product you cannot afford. You are always welcome to continue reading my blog. It was actually written with you in mind.
GLOBAL PICTURE OF WP ENGINE FEATURES
COMMENTS
==>

SPAM EXPERTS

WP Engine spam experts comprise the following features:
– Firewall
– Malware Scans
– Real-Time Threat Detection
– Intrusion Prevention/Detection
– Brute-Force Protection
– DDoS Protection
– Single-port DB access
– Multiple Daily Backups
– SiteLock
This is one awesome security measure put in place.
==>

AUTOMATIC BACKUP AND RESTORE
WP Engine got your automatic backup and restores covered free of charge. You are given clear and precise instructions. VISIT THIS LINK to WP Engine backup instructions.
==>

PROFESSIONAL EMAILS
WP Engine does not provide professional emails. You would have to resort to a third party provider.
MONTHLY BUDGET FIGURES
YEARLY BUDGET FIGURES
NB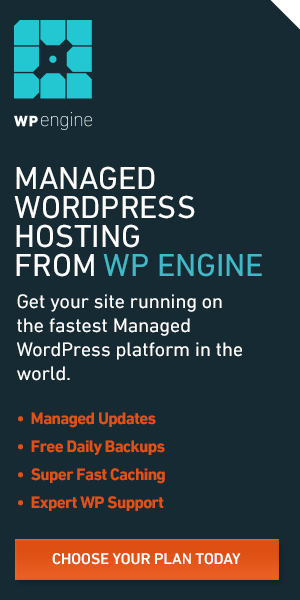 ==> The figures presented above are applicable for monthly plans. Yes. It's possible to pay monthly with WP Engine. This is really a very good thing. However, you don't get any discounts when you opt for the monthly installment plans.
==> When you pay for a yearly plan, two months of free hosting are offered for every plan, FOR THE FIRST YEAR ONLY. For instance, if you purchased the STARTUP plan, hosting worth of $70 ($35 per month for 2 months) will be offered free of charge. Likewise with the GROWTH plan, which will offer hosting worth of $230 free, representing two free months of hosting worth $115 each month.
The yearly figures presented on the yearly price comparison table has already deducted the two months for each plan.
==> However when you renew your yearly plan, you will renew with no months offered free of charge. You will pay for practically 12 full months, as opposed to the 10 paid for during the first year.
==> WP Engine does not host domains. All the prices included in the tables above have not taken into account domain cost. If you decide to host with WP Engine, be prepared to budget extra for domain related cost with an independent registry.
I believe you are now prepared to move to the second section of my blog.

YEARLY BUDGET FIGURES AT RENEWAL
When you renew during the second year, no more discounts of 2 free months. You get to pay for the full package entirely.
II.

MORE DETAILS ABOUT WP ENGINE
#1. WP ENGINE PRICING PLANS
#2. UPDATE OF PRICE PLANS AS AT 03/09/2018
Prices have gone up recently. Price stability guarantee with this program is not guaranteed. You should be fully aware of this.
See the picture below for current prices:
These prices will continue to change.
#3. ADVANTAGES OF WP ENGINE

I identified the following features of WP ENGINE that were really fascinating.
WP ENGINE's WordPress Dashboard has the possibility of linking directly to Google Analytics, for the evaluation of content performance. But unfortunately, all plans need to pay for this additional add-on.
WP ENGINE provides 24/7 phone support. Their PERSONAL plan does not benefit from this though.
WP ENGINE has a feature known as the Geo Target Enabled. This feature enables you to tailor content to meet the specific needs of specific audiences located in a specific geographical area. This is really awesome. Unfortunately, this feature is available only if you are willing to pay for it. It's not free of charge.
You have the possibility to opt for monthly payment right from start with WP ENGINE. No obligation to pay for a yearly plan, and if you decide to purchase a yearly plan, you get 2 months of free hosting, irrespective of the plan.
WP Engine's overall online presence has a very positive impact. There are hundreds of positive reviews.
The referral program is quite irresistible. You get $200 for every referral to the affiliate program, and an additional $50 per new website account created. Wow. If you cannot afford to host a website with WP Engine, you can take advantage of the referral affiliate program. It's absolutely free. And as an affiliate of WP Engine, if you buy a WP Engine plan using any of the links provided on this page, I will be entitled to affiliate commissions from WP Engine.
#4. DISADVANTAGES OF WE ENGINE
On the flip side of WP ENGINE, there were a couple of shortcomings which were identified:
This platform lacks so many website essential features. For instance, email accounts and website builder are completely absent. How can you set up a website especially if you are new online? Plus getting an independent website builder will cost more if you ever want to consider hosting with WP ENGINE. What reasons do they have for not providing free email accounts?
No one-on-one marketing mentorship
No community access
Very flexible and unpredictable pricing. This makes it difficult to budget with WP ENGINE.
IV.

CONCLUSION
This web hosting service is awesome indeed. There is no doubt. The proof is the existence of great positive reviews online about their services.
I will definitely recommend this host to anyone if your budget permits. But be ready to host your domain from an independent domain registry.
However, from a personal point of view, this host is very expensive and not everyone looking to build a professional website for their businesses online have the required budget.
My #1 | TOP | THE BEST recommendation I would like to propose, which is actually where I'm hosting, has the following features integrated with their WordPress hosting packages FREE OF CHARGE:
==> 50 Managed WordPress Hosting websites (or 25 websites + 25 subdomains) to transform all your talents into opportunities and profits:
==> SEO Keyword Research Tool to improve your rankings with Search Engines and attract Loads of Traffic;
==> Comprehensive Training/Tutorials/Videos/Walkthroughs/Classrooms/Live Classes on WordPress & Affiliate Marketing;
==> And amazingly Lucrative Affiliate Program to take advantage of and create wealth through passive income, as much as $226K+ over a couple of years. You can actually cover up your subscription fees by making use of the affiliate program put in place;
To access a complete list of this platform's WordPress Hosting features, click the image below:
NB
For the record, it is my responsibility to make it absolutely clear to my readers that, should in case you decide to use any of the links included in this page to signup for an WP Engine account, I might be entitled to a financial compensation granted by WP Engine, otherwise referred to as Affiliate Commissions.
V. LET'S TALK ABOUT THIS REVIEW
If you have any thoughts or questions concerning this content, I would love to hear them. Please leave them all in the comments section below and I will get back to you as soon as I can.
Thanks for reading this article.
VI. MORE REVIEWS YOU MIGHT WANT TO CONSIDER
==> WP Engine vs Wealthy Affiliate
==> HostGator Review
==> HostGator vs Wealthy Affiliate
==> Bluehost Review
==> Bluehost vs Wealthy Affiliate
==> GoDaddy Review
==> GoDaddy vs Wealthy Affiliate
==> WordPress vs Wealthy Affiliate FREE HOSTING
==> WordPress vs Wealthy Affiliate PREMIUM HOSTING
==> iPage vs Wealthy Affiliate
==> How To Check Keyword Ranking